The Infocomm and Robotics Society has done Hwa Chong proud with another victory at this year's Cyber Defenders Discovery Camp (CDDC). Two groups of students were sent to compete in the Junior College Category, butting heads against more than 400 participants across the field. Our students underwent a 3 day training program where they learnt the ropes, and then put their newly acquired skills to the test in a gruelling competition lasting two entire days. After slogging away at a tremendous array of well over 100 challenges, our teams accumulated enough points to sweep the top two spots for their category.
The First Place Team displayed on the left comprises (from left to right) Ding Ruida, Li Bailin, Won Ying Keat and Zhang Chenxin.
The Second Place Team on the right comprises (from left to right) Liew Zhao Wei, Eleanor Loh, Tan Wei Seng and Lee Ian Ee.
There were also familiar faces at the competition. HCIRS alumni Ho Jie Feng and Ragul Balaji participated with two other members in the University/Polytechnic Category and secured First Place overall.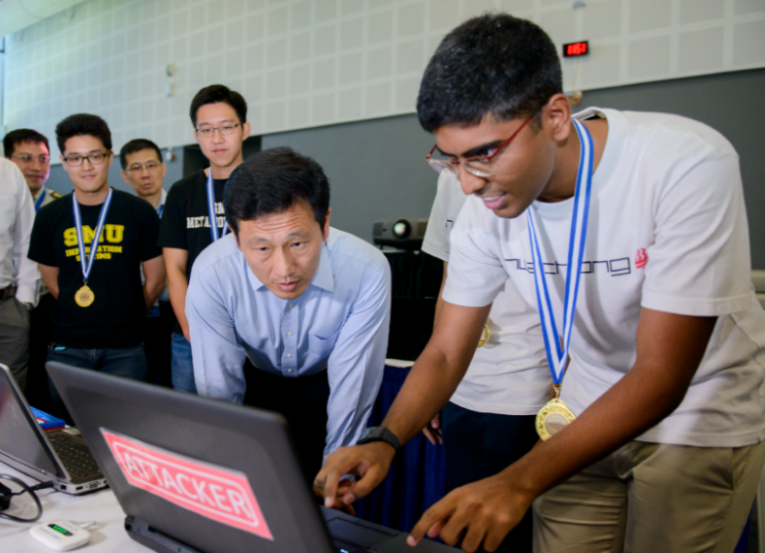 Congratulations to all our high achievers!